Let's get straight to it! Here is your Honeybook Promo Code for $1 / month for 8 months. Yes this deal is better than what Honeybook offers! This is a major savings for your business (that I actually didn't know about when I joined at full price – haha). And to be honest the full price is still super reasonable for what you can do which is why I am still a member. I manage (and automate) all of my client contracts and payments with Honeybook as we speak.
You can do so much with Honeybook that you really don't need any other tool to get your business up and running. So, jot down your Honeybook promo code (which is laceycribb) and then continue reading this post to learn how I used Honeybook to start my business. You may want to consider implementing these strategies in your own business startup.
Brief intro…
To give you some context, I started my entrepreneurial journey as a business strategy coach and service provider in September 2021. I didn't really know exactly what I wanted to do or who I wanted to serve at that time but I knew I didn't want to return to the corporate world from my maternity leave AND I had more to offer.
Side note: I always had the entrepreneurial "pilot light" on, and ignited it a few times dabbling in ideas or network marketing, but in 2021 is when I really decided to "fire things up" and start my very own company!
With a pending return to work date in Jan 2022, I had to test out my new company's viability quickly! Thankfully with my strategic mindset and my rapid fire action taking skills I was able to do just that. I resigned from my corporate job in May of 2022 because I had successfully launched and tested my business.
A few of my initial start-up goals were:
identify my ideal client and what I want to offer to them
create my brand (feelings, colors, fonts, logos, etc.) to establish myself as an online business
protect myself (legally) – things like preparing T&C's, disclaimers, and contracts for clients
create SUPER ATTRACTIVE lead magnet

s

share the lead magnets with the purpose of growing my facebook community and an email list (both had ZERO people at the beginning)
host a challenge in my facebook community that leads to presenting a paid offer (I actually did a 5 day + 3 days of bonus challenge)
Manage client contracts and payment for the paid offer
For this post, I am really going to focus on how I used Honeybook to help me accomplish goals 5 and 7. I cover some of the other topics in my email list so please be sure to subscribe!
Subscribe to my email list here and don't miss a single success strategy!
Okay, now that we have covered the intro, let's dive into the details.
How I used Honeybook to grow my email list (use your Honeybook promo code to do the same)
After I created a few AMAZING lead magnets, I wanted to use a couple of them to collect emails for my email list. The other lead magnets were primarily in my facebook group for strategic reasons of course. I highlighted AMAZING because people aren't going to sign up for crap. Gone are those days! You need to have a solid lead magnet based on understanding what your client's current problems are and providing a solution. So prepared to do a little research or be okay with a few strikeouts first.
Here is exactly what I did in Honeybook:
created two

contact forms

in Honeybook (1 per lead magnet) to collect the name and email of a person who wanted the freebie. You can collect more info, but that is all I really wanted at the time. 1 of the forms I embedded on another webpage (clickfunnels at the time – which I definitely didn't need to do or spend money on at the time). The other I hosted right on Honeybook. Here is a screenshot of what the one hosted on Honeybook looked like. I kept it SUPER SIMPLE but you can add a ton more to the page if you wish.

QUICK BREAK
You really need to be strategic with how you market your freebie when it is set up like this. Why?
Well, with a simple page like this, you aren't relying on the copy of the "landing page" to "sell" the freebie. Instead, you are relying what YOU SAY or WRITE in other places to "sell" it. How I approached this: I would talk about it during live videos, trainings, or write some really awesome copy promoting it. I even did a video tutorial and posted it on youtube. So get creative in how you market it. Don't just post the link and expect people to go there. Have questions? Leave a comment or reach out to me.
OK, MOVING ON – have you noticed how much I like to share and educate??
Next I created two project types in Honeybook for each of my lead magnets (takes like 1 minute to do this). Just go to company settings and preferences or ask the easy to contact help desk. You can name these types anything you want. For mine, I used "lead magnet" and "amplifyyourproductivity". All the other ones are mainly generated by Honeybook that I don't really use. You can totally clean the list up, I just didn't.
Then I assigned the applicable project type to the applicable contact form. You do this in the contact form settings with a simple drop down and select. This way, when someone enters their info, they show up in your client list with the project type next to them AND you can automate things like emails being sent to them which is what I did next.
The last step I did was set up two automations to send out the applicable email with the freebie when someone submitted the contact form. Yes, I completely automated the sign up and delivery of my two lead magnets using Honeybook in the very early stages of my business. Doing this using the Honeybook promo code I provided you will save you a ton of money.
FUN FACT
Once you level up and decide you want a more robust email tool, you can easily export your client info for import into your new tool and start emailing them right away! This is what I did. I have used many email tools and can totally help you get started with this and pick the right one for your needs whenever you are ready.
ONE OTHER COOL THING TO MENTION BEFORE I GET INTO THE CHALLENGE SETUP
Honeybook allows you to bulk select and bulk email people. So I used Honeybook to email my NEW list regularly. I wanted to keep them engaged and of course invite them to my community, promote my upcoming challenge or share my resources with them.
Basically, I was using Honeybook as a full blown email provider. I know, WOW!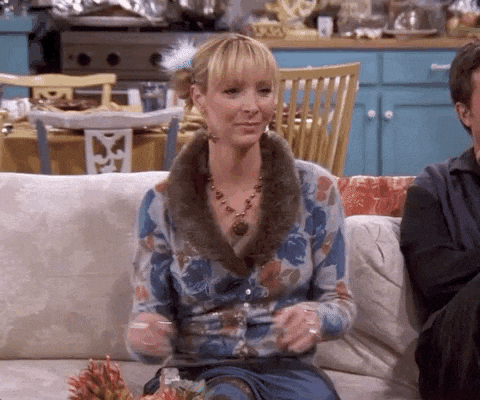 How I used Honeybook when running a facebook challenge (you can do the same with your Honeybook promo code)
Now that I had an email list growing in Honeybook (my goal was 200 HIGH QUALITY LEADS), it was time to start promoting my upcoming facebook group challenge. Some things I am not saying here is how I planned the challenge content, the script, created a workbook, and the planned offer. Because seriously those are topics for other days and time. SO if you want to know more about that, jump onto that email list I have been telling you about or get in touch with me.
I help online entrepreneurs just like yourself strategize and do these things including navigating the technology. Get in on my email list!
Okay now that I was ready to run my challenge, here is what I did next in Honeybook:
created a new contact form. I wanted to collect registrations for my challenge so I could 1) keep track of those registered, 2) send out the automatic email with workbook, 3) remind them daily via email about challenge stuff, 4) present my offer and create a little bit of FOMO via email.
created a new project type just like I did before except this one was named for my challenge.
linked the newly created project type to the new contact form.
set up an automation in Honeybook linked to the project type to share the workbook for the challenge.
bulk emailed everyone on my list sharing the "registration link" I created in honeybook
Each day of the challenge I bulk emailed reminders to the registrants only (I didn't want to be spammy to my whole list) reminding them it was a challenge day and where to tune in. I also used the bulk email feature to present my offer details.
QUICK BREAK
I also quickly set up a text list as well because I knew how beneficial texting reminders and offers would be during my challenge with their high open rate. I actually go over exactly how I set this up in a video tutorial hosted on my facebook community, step by step fashion. So if you want to check that out pop into the group and watch. It is super easy, different than what you would expect, and VERY COST EFFICIENT (pay as you go). I might have spent $20 total for my challenge for the texting reminders.
Cluing things up!
Okay, how are you doing? A lot of information right? But it is a strategy (with all the details) that I used to start up my business using Honeybook. I actually made 5 figures in my first challenge launch. YES, this strategy right here made me over $10,000 in that launch.
You can do it too!
Which is why I am sharing the Honeybook promo code to get honeybook for $1/month for 8 months. That is ample time and space to really dig in and knock these things off one by one. If you want to take quicker action or need some additional help, or really want a customized approach for your business, that is what I am here for.